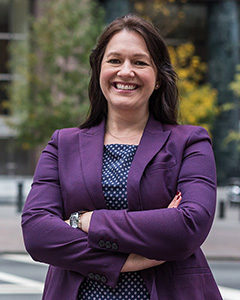 Angela McIlveen
---
CEO | Partner Attorney
Angela McIlveen grew up in Taylorsville, N. C. and graduated from Lenoir Rhyne University in Hickory, N.C. with a B.A. degree. Angela attended Case Law School and graduated with her J.D. The way Angela aggressively argues in court is evidence of her drive and determination which propelled her through life and law school. Angela is frequently interviewed by the media, including Fox News, Business Leader Spotlight, and Arroe Collins 99.7 Unplugged and Totally Uncut. She is a member of the Gaston County Bar Association; North Carolina Bar Association Family Law and Law Practice Management Sections; Board Member for the North Carolina Bar Association Law Practice Management Section; Committee Member for the Answer Scholarship; Member of the American Bar Association Family Law and Law Practice Management Sections. Angela is also the author of The North Carolina Divorce Guidebook. Angela is a 2014 Leader in the Law Honoree and she awarded the honor of The National Trial Lawyers Top 40 Under 40 for 2014 and she has been selected as a Top 40 Under 40 Family Law Attorney in NC for 2015 by the American Legal Society of Legal Advocates. She is also a member of the National Women Trial Lawyers.
Since Angela graduated from law school, she has focused her practice exclusively on litigation-related issues. With her years of experience in all areas of litigation including discovery, court motion hearings, deposition, trial, mediation and appeals, she has handled many cases in state and federal court. Angela lives in Gastonia, N.C. and handles cases in Gastonia, Charlotte, and surrounding cities and counties. As a partner at the McIlveen Law Firm, she handles cases in family law including child custody and support, divorce, alimony, adoption, separation, domestic violence and equitable distribution.
While Angela enjoys being in the courtroom and trying cases, she understands that going to trial isn't always best for her clients. If she can get a good outcome for her clients without a trial, she is always willing to talk about settlement. When she is not full speed ahead in the courtroom, Angela spends her time with her children and her husband, Sean.